Change theme color in welcome screen
Start Registry Editor.
Go to HKEY_USERS \ .DEFAULT \ Software \ Microsoft \ Windows \ CurrentVersion  \ ThemeManager.
Select the key 'ColorName'.
Right click it and change the value from 'NormalColor' to 'Metallic'.
Exit the registry editor.
Restart the system.
Your new color scheme will be displayed.
If want the default scheme, just change the 'Metallic' to 'NormalColor'
Some points to be considered while setting up password for account.
Set a strong password that includes text, number and some special character so that guessing is difficult.
Avoid dictionary word in your passwords.
Avoid a password that is your address,  nickname, telephone or related to you.
Don't share your password with anyone.
Make sure that your password is not visible on the screen when you enter it.
Do not use the same password for multiple important accounts.
Easy Essay
Type  http://www.essaytyper.com   and search required topic.
After that a new page will open.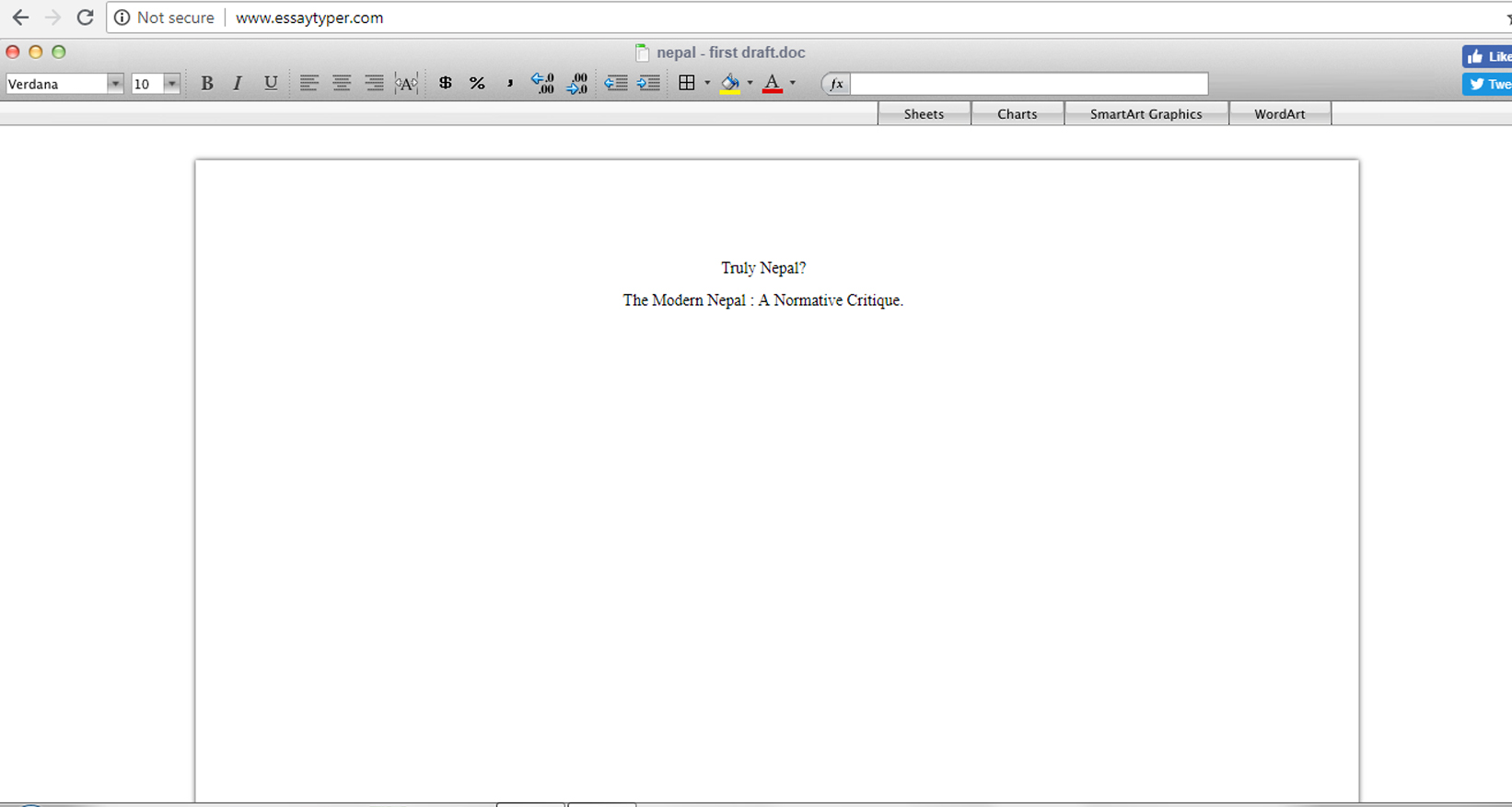 3. Type any text, and text will automatically appear on your screen.
Show Desktop Button Windows 10
Click on Settings > Personalization > Taskbar > Use Peek to preview the desktop.
Rotate Screen in windows
Right Click on desktop background > Graphics > Options >Rotation to your page around in all sorts of ways.
Or CTRL + ALT + D
Enable Slide to Shutdown
Right Click on desktop > New > Shortcut
Paste following:
%windir%\System32\SlideToShutDown.exe
How to make website top on Google (Click Here)
To disable any website:
open Run and type :   %windir%\system32\drivers\etc
click on host and
127.0.0.2 website.com
127.0.0.3 www.website.com
show password with cmd
choose cmd.exe and run as administrator
netsh wlan show profile (wifi ssid) key=clear
Hide any drives
open run and type
gpedit.msc / administrative template/ windows component / file explorer /
Hide these specified devices in my computer/ click on enable/ choose restrict drives and Ok
proxysite.com it will bypass blocked website.
Colorize black and white photo without photoshop
https://demos.algorithmia.com/colorize-photos/
Create Fake Email for 10 minutes
https://10minutemail.com/